---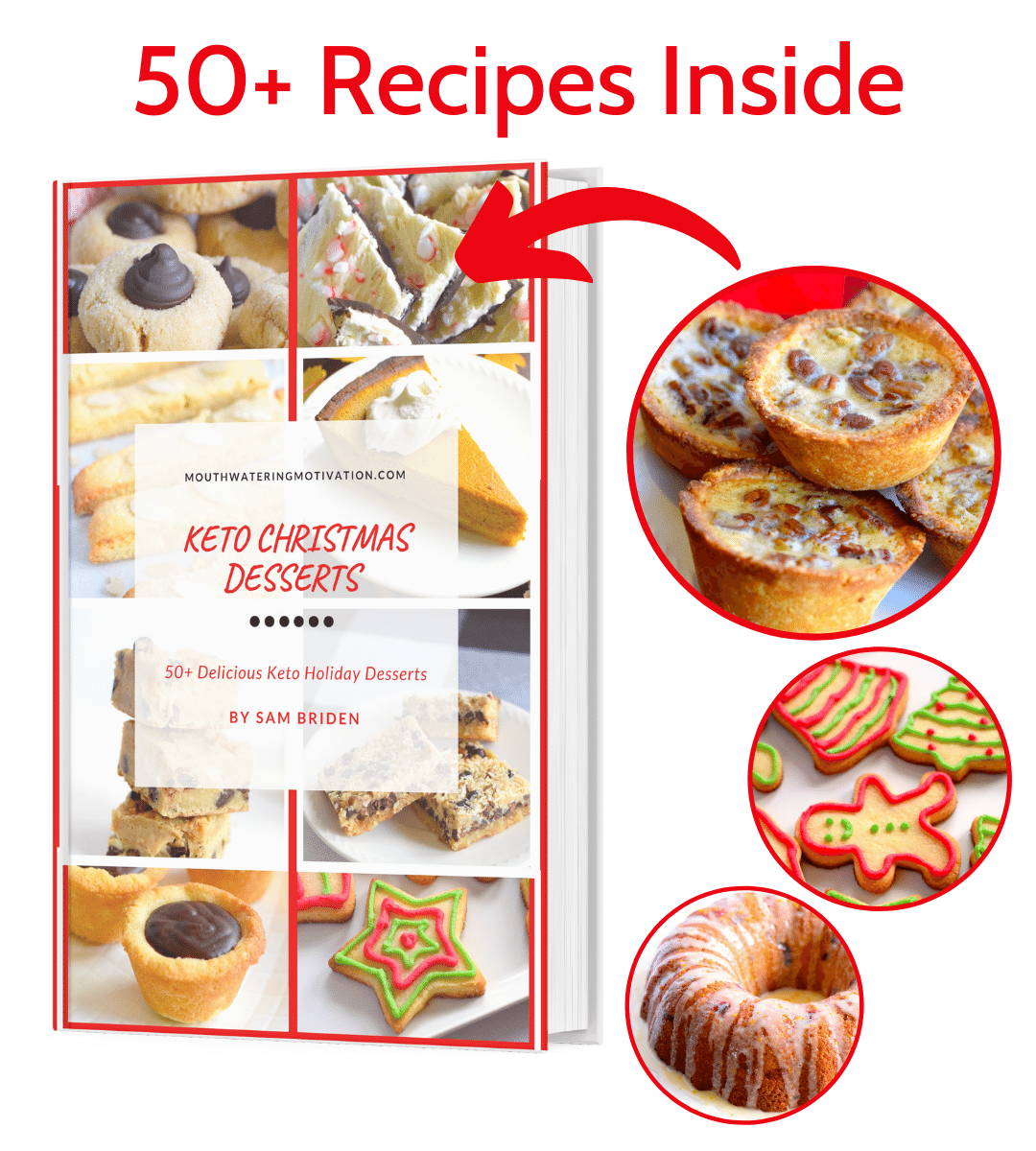 *The paperback version of this book is now available on Amazon.com!
*Also get the Kindle Version on Amazon for just $5.49.
From my family to yours! Here are 50+ of our absolute favourite keto holiday recipes. This book has taken me months of effort and experimentation so I truly hope you enjoy the recipes as much as we did!
These recipes are based on my family favourites passed down through the years as well as classic holiday recipes that we all know and love.
Note: This book is spiral bound, which means it lays flat once opened. This allows for easy reading while you bake.
---
50+ Keto Friendly Christmas & Holiday Dessert Recipes
Over 100 Pages With Full Color Photos For Every Recipe
Basic Crust, Sauce and Frosting Recipes
Ingredient Grocery List & Recommendations
Kitchen Utensils & Appliance Recommendations
Nutritional Information For Each Recipe
---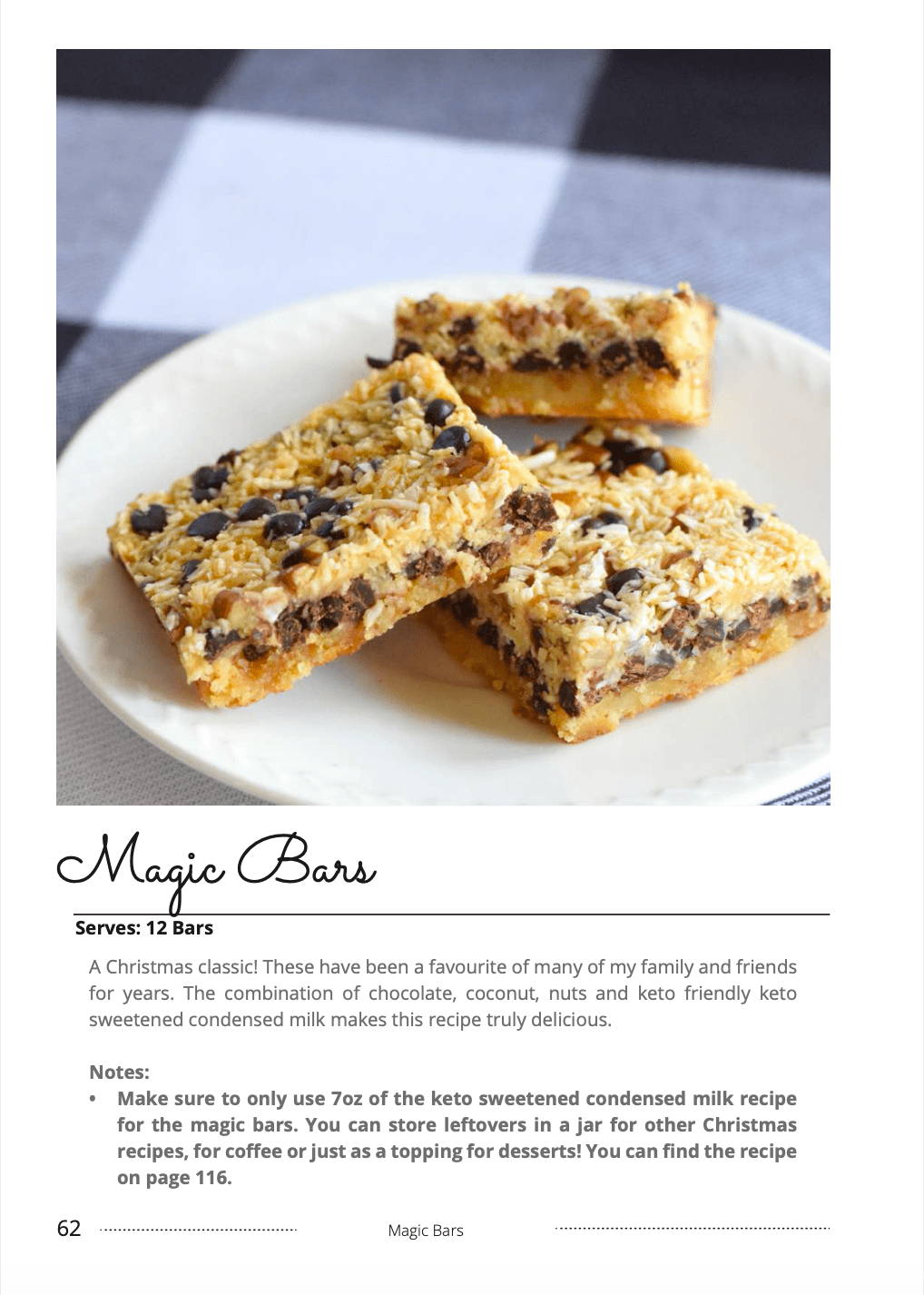 ---
---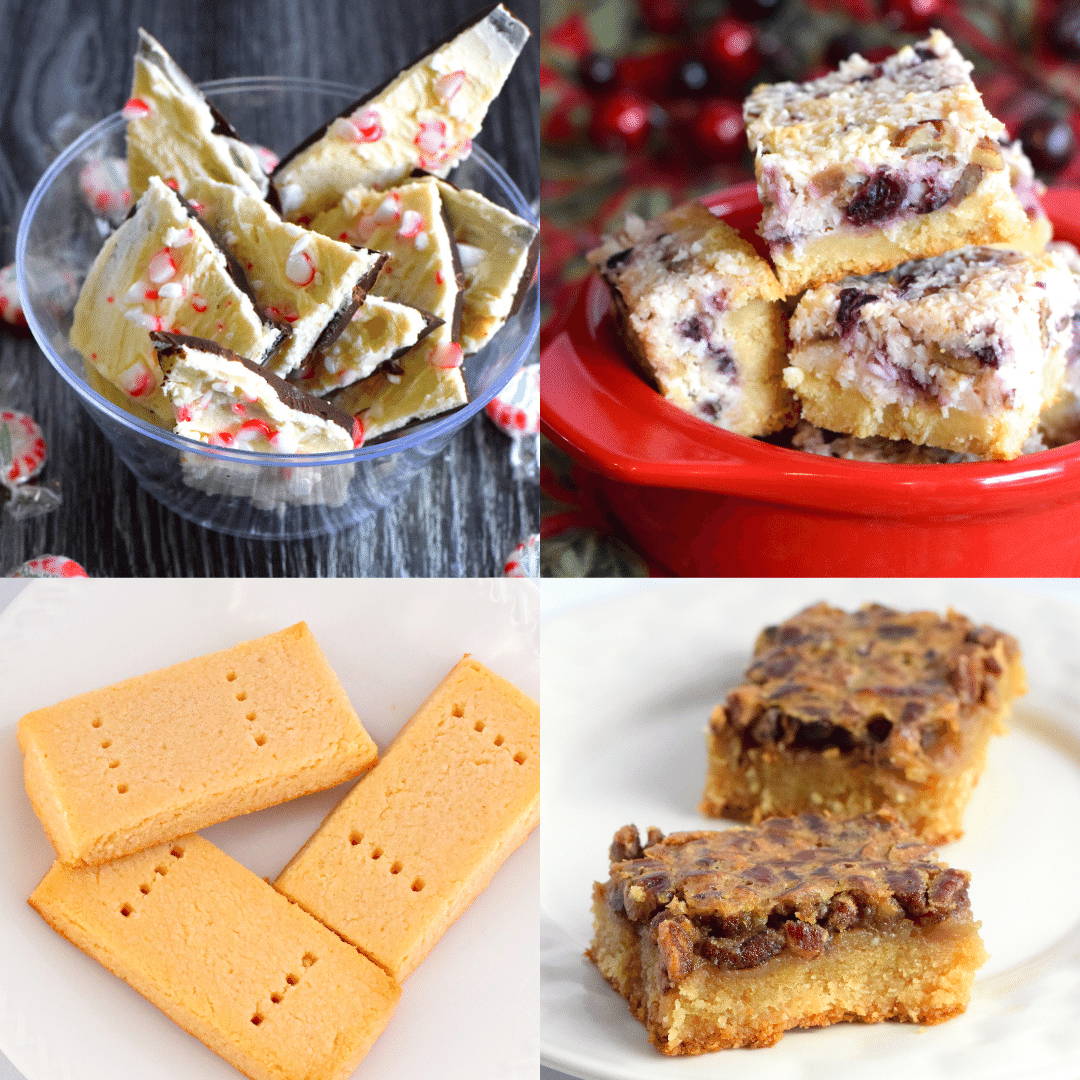 ---
Almond Biscotti
Almond Butterscotch Bars
Apple Cream Cheese Turnovers
Baklava
Pecan Butter Tarts
Candy Cane Donuts
Caramel Apple Cheesecake
Cherry Chocolate Chip Cookies
Cherry Dream Bars
Chewy Chocolate Mint Cookies
Chocolate Cherry Blossoms
Chocolate Dip Cookies
Chocolate Hazelnut Cookies
Chocolate Pralines
Chocolate Shortbread Cookies
Chocolate Raspberry Cookies
Chocolate Tarts
Cranberry Lemon Muffins
Cranberry Orange Bundt Cake
Cranberry Pie
Christmas Chocolates
Christmas Tree Cupcakes
Coconut Cream Bars
Espresso Thumbprint Cookies
Gingerbread Bars
Gingerbread Cookies
Lemon Bars
Lemon Poppy Seed Stars
Magic Bars
Maple Almond Butter Cups
Maple Walnut Scones
Nanaimo Bars
No Bake Raspberry Cheesecake
No Bake Pumpkin Cheesecake
Chocolate Orange Sugar Cookies
Peanut Butter Blossoms
Peanut Butter Gooey Bars
Pecan Pie Bars
Peppermint Bark
Peppermint Hot Chocolate
Pound Cake
Pumpkin Cinnamon Rolls
Pumpkin Pie
Rum Balls
Simple Sugar Cookies
Shortbread Cookies
Soft & Chewy Ginger Cookies
Spiced Chocolate Cake Pops
Tiramisu Cake
Thumbprint Cookies
Walnut Fudge
White Chocolate Coconut Clusters
Keto Caramel Sauce
Low Carb Pie Crust
Sugar Free Cream Cheese Frosting
Keto Sweetened Condensed Milk
Keto Custard
Sugar Free Cream Cheese Frosting
Simple Sugar Free Glaze
---
---
Customer Reviews
Keto Christmas Desserts
I could no believe my eyes when I saw the book. Made me think of the possibility of making a trifle for dessert!
11/23/2022
Shery S.

United States
Everything looks amazing!
The book is beautiful and everything looks amazing, HOWEVER nowhere do I see the car count of these goodies, really won't make them without knowing what the carb count is.
11/25/2021
Heather R.

Canada
Great Recipes
This is going to be a new staple in my Christmas cookbook collection. I really enjoyed the shortbread cookies. They were just like shortbread cookies I grew up eating. The pumpkin pie was also a hit. Even my kids liked it. Will be making more recipes soon.
Love it so much!
Every recipe has been fantastic! I bought this book on a whim not knowing anything about the author. But I've since followed Sam on Instagram and she clearly knows what she's doing. I've never had one bad recipe from her and she gives away a lot of free recipes too!
I bought the hard copy version of the book last year when Sam first released it and after trying a few, I can tell you that these are some of the best keto desserts I've ever made. The peanut butter blossoms and peppermint bark are two of my family's favourites. I haven't tried all the recipes yet but I'm excited to make some more this Christmas!